The 100th WV State Shoot held the promise for a great shoot, one hundred years under the auspices of the West Virginia Amateur Trapshooting Association est. in 1920. Steven Sprout designed a 100th year attendance pin, LuAnn Murray created a 100th year quilt to be raffled off to raise funds for the WVATA.(more on LuAnn and Darrels' generosity later). WVATA President Russell Lillard sponsoring a promotion if you shoot a 100 you get a 100 premium Gold Medal shells. Then came the chinese virus and no WV State Shoot in 2020.Despite waiting a year due to the virus and the nationwide shortage of ammo, the 100th West Virginia State Shoot was a success with only slightly less targets thrown over the five days, five thousand less.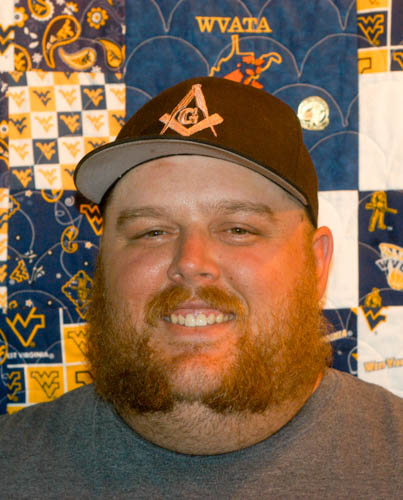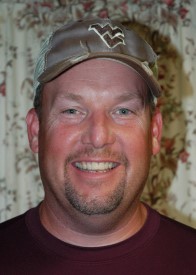 Robert Harden Singles Champion
   Over two hundred trophies were shot for by two hundred and sixty seven shooters from twelve states who shot one hundred and fifty one thousand three hundred targets.  Six thousand two hundred and fifty dollars in added money was paid back to the shooters.
Sunday's Handicap Championship saw a shower or two as nearly two hundred shooters took to the line, when it was over, WVATA President, Russell Lillard, of Morgantown and Shelly Slusher of Charles Town were tied with 93's. After the shootoff, Shelly took LDI Category and Russell was the 100th WV Handicap Champion. Donald Lafollette and Michael Snyder shot one less to knot at 92, Lafollette taking Runner up and Michael 3rd when he didn't answer the call for the shoot off. Association Treasurer, Steven Sprout broke 91 for 4th, 5th was Rusty McHenry with a 90; Jeremy Keplinger and Ronald Moreland tied for 6th, Jeremy clinching the last spot when Moreland didn't answer the call. Resident category winners were; SubJr Marshall Supanik from Triadelphia breaking 86; Jr Cody ODonnell of Moundsville turning in an 88; LDII Sandra Spencer with 77; SubVet Michael Wilder breaking 91; Veteran Darrel Murray with 91 and Ralph Corley with an 84 to take SrVet.Non-Resident Handicap winners were Richard Granatir breaking an event high 96; With 94's, Randy Kelly Runner up, Bryan Davis 3rd and Ron Smith 4th. Richard Unruh 5th with a 93 and Michael Dixon 6th breaking 92. Category winners were SubJr, AJ Vanravensburg, 93; Jr, Ayden Oswalt, 92; Jrg, Shane Biser, 93; LDI, Beverly Scott, 89; LDII, Darlene Raiford, 88; SubVet, John Domas, 93; Vet, Lawrence Walsh, 95; Sr. Vet, Danny Sirk and Thomas Muddiman tied with 93's with Sirk the victor after the shootoff. Saturdays WV Singles Championship saw two veterans locked at 197, Ronald Moreland from Points and Robert Harden of South Charleston went to the line to shoot off for the 100th WV State Singles Championship. Moreland and Harden were straight through the first 3 posts, then Ron peeked and let one slip by, Harden ran them out and it was over. Harden, after 6 runnerup titles, finally completes the five Championship titles that started with the HAA in 1993. Moreland took the Vet. Category; Runner up was Jeremy Keplinger after a shootoff with Collin Hopkins who was Class B winner; Class AA winner, Mark Isner with 192 after Steven Sprout didn't answer the call. Class A winner, Fred Dague, 192; Class C winner Darrell Dowler with 192; Class D winner Raymond Childers, 183. Category Winners were: SubJr, Marshall Supanik, 193; Jr, Cody ODonnell; LDI Shelly Slusher and Lacy Hockman tied at 186 with Shelly prevailing in the shootoff; LDII Sandra Spencer with a 186; SubVet, Todd Sauble 195; SrVet, Douglas Damron 193. Fred Dague again paid the entry fees for the Singles event for first 20 youth shooters that entered.
Non-Resident Singles Champion, eighty one year old, Kay Ohye was perfect with a 200 straight, the only one of the tournament. A few of Kay's accomplishments are: Fifty year All American Team Member, the only person ever to win all five championships at the Grand American World Championships some more than once, over 867,000 registered targets since 1965, with over 227 two hundred straights in singles and 229 one hundred straights in doubles, a dozen of so 100's in handicap all from the 27, 12th person to earn a grand slam, arguably the greatest trapshooter to date and one I'm proud to call my friend as well as my coach.
2015 Grand American Doubles and 2019 Grand American Clay target Champion Joe Charnigo and Michael Wengerd shot 199's Wengerd was Runnerup and Charnigo, not answering the call, was Class AA champion; Class A, Thomas Muddiman, 197; Class B, Bradley McConkey, 194; Class C, Donald Weinreich, Class D, Luke Dudash, 185; SubJr was a shootoff between Walter Asbury and Madison Oswalt both breaking 192's. Oswalt was the winner, I scored the shootoff and was impressed how these two young people not only handled the targets, puffing each one, but handling themselves before, during and after the shootoff. I have no doubt the sport is in good hands. JR, Caleb Delp, 199; JRG. Nick Hughes,196; LDI, Beverly Scott, 196; LDII, Cassie Hammond and Criona Doorly tied with 191, Cassie did not answer the call and Criona prevailed; SubVet, Breadan Doorly, 198; VT, Bennett Crandall, 197 and Sr Vet, Ted Carwile, 198.Cameron Bailey claimed his third WV Doubles Championship with a 98; Runnerup Steven Sprout just one behind with a 97. Class AA, Todd Sauble, 91; Class A, Bill King, 87; Class B, Darrel Murray, 85; Class C, Collins Hopkiins and David Weddle tied at 89 and flip with Collin winning the flip; Class D, Donald Lafollette, 86; Sub Jr, Marshall Supanik, 84; JR, Megan Snyder, 82; LDI, Lacy Hockman, 80; LDII, Sandra Spencer, 68; SubVet, Mark Isner, 95; Vet, Robert Harden, 92 and SrVet, Gary Holmes, 88. Former WV Resident now living in VA Alec Sauble broke 99 to claim Non-Resident Champion in the Doubles Championship Runnerup, James Allnutt, 97; Class AA, Joe Charnigo, 97; Class A , Danny Sirk, 94; Class B, Walter Mader Jr, 95; Class C, Walter Asbury, 88; Class D, Luke Dudash, 87; SubJr, AJ Vanravensburg, 91; Jr, Dalton Krossman, 93; JRG, Nick Hughes, 89; LDI, Beverly Scott, 89; LDII, Cassie Hammond, 88; SubVet, John Domas, 95; Vet, Richard Unruh, 89; SrVet, Kay Ohye, 97. High All Around and High Over All Resident was Steven Sprout with 380 and 936 respectively. High All Around Non-Resident was Joe Charnigo turning in a 388 while Kay Ohye won High Over All with a 950. Open Category HAA SubJr, Walter Asbury, 369; Jr, Colton Phillips, 367; JRG, Shane Biser, 373; LDI, Beverly Scott, 374; LDII, Cassie Hammond, 362; SubVet, John Domas, 380; Vet, Richard Unruh, 373; SrVet, Kay Ohye, 384. Open Category HOA SubJr, Walter Asbury, 926; Jr, Ryan Bucher, 931; JRG, Shane Biser, 373; LDI, Beverly Scott, 926; LDII, Cassie Hammond, 908; SubVet, James Jones, 926; Vet, Robert Harden, 924; SrVet, Sheldon Hostetter, 911.We lost some shooters since the last state shoot, Past Association Secretary and Gun Club Director, Jim Schad of Hurricane, Jerry Huffman of Williamstown, Stephen Ripley of Inwood and Roger Dale Droddy of Dunbar. Shelia Schad established the Jim Schad Memorial Fund for the Youth in honor of Jim and asked in lieu of flowers for donations to help establish a WV Youth Shooting Program. Shelia started the Fund and people responded BB&T employees raised , Red Onion State Prison Employees, the Markins Family, Schad family, the Harden family, the Lowe family, Marshall County Hunting and Fishing Club, King family, Whitetails Unlimited, WVATA, a 50/50 held at the WV State Shoot two hundred and twenty three dollars the winner donating their 50% back to the Fund. In 2019, LuAnn Murray volunteered to make a 100 Year Anniversary quilt to be raffled off with the proceeds going to the WVATA, after Jim passed Darrel and LuAnn decided to donate the proceeds to Jim's Fund for the youth shooters. LuAnn made 30 additional items to include in the raffle. LuAnn worked for months on the items and during the VA State Shoot and WV State Shoot completing them just in time for the raffle. Bags, pillows, towels, clothes of every description and ticket sales were over twelve hundred and fifty dollars all donated to the Trapshooting Youth of WV. We thank LuAnn and Darrel Murray for their generosity. The total of the Fund now stands at six thousand five hundred and seven dollars.
LuAnn & Darrel Murray, LuAnn made over 30 items to be raffled off for youth shooters bringing in nearly thirteen hundred dollars. Paul Garrett won the 100th Anniversary Quilt which will go to his new granddaughter.
Wednesday was 100 Years Day where the trophies this year were $50.00 Cabelas' gift cards for the Champions and $25.00 gift cards for Class and Category winners.
Event 1 100 Years Day Singles Results
Event 2 100 Years Day Handicap Results
Event 3 100 Years Day Doubles Results
Thursday was Champions Day honoring 2019 State Champions. Cameron Bailey designed, made and donated the trophies and they were a works of art. Cameron, owner of Precision Steel, designed the trophies exclusively West Virginian, for Todd Sauble Singles, the Mountaineer, for Donald Lafollette Handicap, a Coal Miner and Chuck Jackson Doubles, the outline of the state. Laser engraved in Stainless plate.
     Event 4 Todd Sauble Singles Results
Event 6 Chuck Jackson Doubles Results
Friday Class Championship Day
Event 8 WV Preliminary Handicap Championship